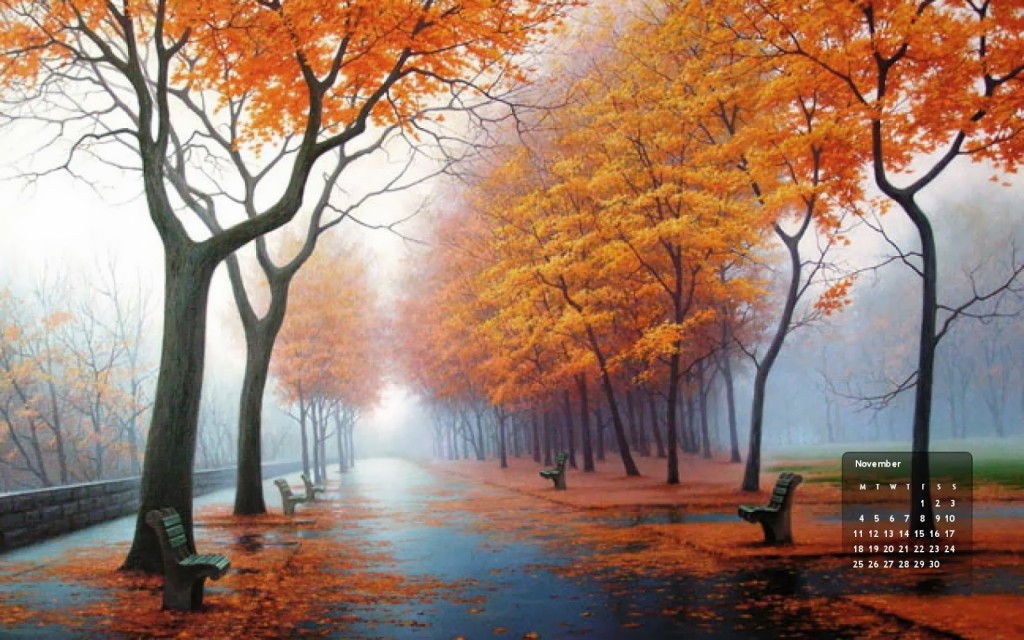 December is here and the Holidays are upon us. I don't know about you, but I spent my Thanksgiving with friends and family, thoroughly enjoying my turkey-induced coma and occasionally sipping wine while sitting on the floor in front of a fireplace.
Thanksgiving was near the end of November this year, which also marks the 11th consecutive month in which I have tracked and detailed my financial life on this site. I can safely say that tracking every penny has become a habit now, and even if I eventually stop reporting all the numbers publicly, I doubt I will stop tracking them. Of course, I use my amazingly badass IM Finance Tracker spreadsheet to keep everything in order. Try it. It's free!
Without further ado, let's do the November 2013 numbers:
| Expenses | Amount | Comments |
| --- | --- | --- |
| Groceries | $168 | About average |
| Utilities | $50 | Electricity (455 kWh) |
| Mortgage + Escrow | $1,014 | |
| Internet | $20 | Sharing WiFi with neighbor |
| Rental Upkeep | $150 | Fall lawn care |
| Rental House | $764 | Mortgage and Escrow |
| General Merchandise | $597 | Mostly Costco and Amazon |
| Gasoline | $99 | Three tanks |
| Life Insurance | $62 | Two term policies |
| Restaurants | $30 | One meal with relatives |
| Online Services | $10 | Web hosting |
| Dental | $328 | Two fillings… my stupid teeth |
| Total | $3,292 | |
At $3,326, November's total expenses were just shy what we spent in October. Since we're now in the thick of the Holiday season, I expect December's numbers will look similar. The IM family is flying to Georgia to spend Christmas with relatives, so expenses will be a bit variable, but we'll see how we do.
Once again, we spent far more than expected on General Merchandise. As I reported last month, I've learned that we buy a lot of Grocery items at Costco, which is currently filed under General Merchandise. Next year I will manually separate the items on the receipt into Grocery, General Merchandise, etc, so these categories will be more balanced and accurate.
Otherwise, the biggest unusual expense that we had was two stupid fillings for my stupid teeth. I had these two spots that the dentist was "watching" for a few years, and she finally decided it was time to fill them. Or maybe she decided it was time to make her next boat payment. Either way, they were the first cavities I'd had in four years. I hope never to have any more in my entire life.
And now for the income side of the equation:
| Income | Amount | Comments |
| --- | --- | --- |
| Salary | $5,200 | After taxes, health insurance, and 403(b) reduction |
| Rental Income | $835 | |
| Taxable Dividends | $119 | |
| Retirement Dividends | $132 | |
| Freelance | $100 | |
| Royalties / Web | $207 | |
| CC Cashback | $25 | |
| Total | $6,618 | |
November was a great month for income, largely due to my wife receiving a paycheck again! Mrs. IM is teaching an online course through a local community college, which is perfect since she's also staying at home with our one-year-old boy. These extra paychecks should last through at least December, as it remains to be determined if another online course will be available to her in the spring.
November was not a "dividend" month, yet we still earned $251 in combined dividends. December should provide the biggest dividend payouts for the entire year. In addition to it being the end of the fourth fiscal quarter, we own a couple of funds that pay annual dividends in December. Cha-ching!
Savings Rate
Using the above figures, our savings rate for November works out to 49.7%. When I factor in my automatic 403(b) contribution and employer match, the total savings rate leaps up to 54.3%. I'm always happy to see a savings rate that breaks the magical 50% barrier.
Here's to a happy, healthy, and memorable December!