Let's face it: if you use Microsoft Windows, you need anti-virus software. Using a Windows-based computer on the Internet without virus protection is akin to having unprotected sex with an entire Bangkok brothel.
Please pardon the gross analogy, but in all seriousness, the addition of anti-virus software to a Windows computer is simply a requirement. However, it does not have to be an expensive requirement. It hurts my soul to see people pay a yearly subscription to an anti-virus program (such as Symantec) without at least considering a free alternative. There are a number of free security programs available, and I submit to you that you can easily protect your computer using entirely free software. In fact, I've been doing just that for years, and here are some of the programs that I've tried.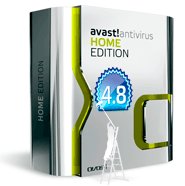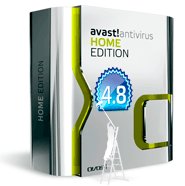 1. Avast Antivirus Free Edition (Product link)
My current free anti-virus program of choice. I first replaced Norton with Avast back in 2002, and I haven't returned to a paid program since. In a word, Avast rules. Over the years I've watch it mature from general "clunkiness" into a versatile and elegant program. Yes, the main interface is a bit unorthodox and… modern, but that's easily changed with the number of interface skins that are available. It's the features of the program that are more important. Speaking of which:
Features:
Anti-Virus
Anti-Spyware
Anti-Rootkit
Resident P2P, Instant Messaging, and Web shields
POP3/SMTP E-mail scanning (plus a plug-in just for Outlook)
Automatic updates
I'm pleased that the lastest version of Avast includes both Anti-Spyware and Anti-Rootkit protection. The addition of these features made me switch from my beloved AVG (see below). For a free program, it's hard to beat Avast. It's my favorite "install and forget" security program, and I have no problem recommending it.

2. AVG Antivirus Free (Product link)
Otherwise known (by me) as as "Old Faithful", the free version of AVG has been around for ages. I've personally used it since 2003. No, AVG has not always had the world's most beautiful interface (though recent versions have been better), and AVG's virus detection rates have sometimes suffered. Despite these potential negatives, AVG has enjoyed a cult-like following by computer nerds the world over, and I have no problem recommending it for most people's usage.
Features:
Anti-Virus
Anti-Spyware
POP3/SMTP E-mail scanning
Automatic updates
Safe-search (shields against dangerous web search results)
AVG is one of the most frequently downloaded security programs for a good reason. It's simple to install, easy to use, and won't slow your computer to a crawl. Yes, there are probably more effective programs available, but AVG is a solid "install and forget" type of program. If it were not for the lack of a Rootkit scanner in the free version, I would likely still have it installed on my main desktop system. I don't blame Grisoft for trying to provide incentive for paid upgrades – there are just too many other good programs that do provide Anti-Rootkit tools by default.
Still, AVG is a solid choice, and most users can get along just fine with it. I would much rather use it than pay for Norton Anti-Virus.

3. Blink Personal Edition (Product link)
Blink, by eEye Digital Security, is one of the newer free anti-virus programs that I've discovered. I wish I had discovered it sooner because it's rapidly becoming one of my favorite free security programs. I'm not the only one who admires it – take a gander at eEye's customer list. E-Trade, JPMorgan, Visa, and Harvard University can't all be wrong, can they? 🙂
Features:
Anti-Virus
Anti-Spyware
Personal Firewall included (nice!)
Online identity protection (anti-phishing)
POP3/SMTP E-mail scanning
Automatic updates
Vulnerability report
I found Blink to be a highly-competent program, but not for the faint of heart. Blink offers a ton of control and customization, and with great power comes responsibility. Savvy users will like Blink, but it is not an ideal "install and forget" type of program.
Definitely keep your eye on this one (pun intended).

4. McAfee VirusScan Plus – Special Edition from AOL (Product link)
Here's an interesting option. McAfee came with the first computer I ever purchased (back in 2000), and it turned my computer into sludge. I couldn't even drag the mouse across the screen smoothly with McAfee running. Oh, and AOL – the name alone sends shivers down my spine. Back in the early days of the Internet, long before the explosion of blogs and social networking (Dancing Baby, anyone?), AOL stalked the fledgling Internet tubes, ready to stage a hostile takeover of any computer in which it could sink its greedy tendrils. And now the name McAfee somehow combines with AOL? Shock and horror!
All drama aside, I understand that times change, so I gave it a shot. Guess what? I was pleasantly surprised. No, more than that – McAfee/AOL VirusScan Plus is still installed on one machine in my household.
Features:
Anti-Virus
Anti-Spyware, plus Rootkit detection
Personal firewall included (nice!)
POP3/SMTP E-mail scanning
Automatic updates
Their web site states that they are making McAfee/AOL VirusScan Plus available for AOL members on the Basic Dial-Up plan, but don't be fooled. All you need is an AOL screen name in order to download the software. If you have ever used the AOL instant messenger, then you already have a screen name. Just try it. I was able to download the software without any trouble.
It's a solid offering, and I'm delighted that they include a personal firewall for free. People who are hesitant to use a free anti-virus program because of a lack of name recognition will love this McAfee/AOL offering. In short, I don't know why anyone would pay money for McAfee anti-virus software when this program is available for free.

5. Avira AntiVir Personal Edition (Product link)
Last, but certainly not least, we have Avira. Though this little program is the lightest on features of the programs I mention here, its strength lies in its reputed detection rates. Time and time again, Avira has scored at or near the top on AV-Comparitives, an independent Anti-Virus software testing site, besting such names as Symantec, McAfee, and Sophos. If sheer detection rates alone give you comfort, Avira is the software for you.
Features:
Anti-Virus
Anti-Rootkit (plus phishing protection)
Automatic updates
As you can see, the free edition of Avira has spartan features, but since it shares the same legendary detection engine as its big brothers, this is justified. In comparison to the other free offerings, Avira mainly lacks Anti-Spyware protection and POP3/SMTP E-mail protection. If you use web mail exclusively (Gmail, Yahoo, etc), you can easily live without the e-mail scanner. However, I suggest supplementing Avira with a spyware scanner, such as Ad-Aware or Spybot.
In my usage, the free version of Avira spawns a pop-up window after each update reminding you of their paid upgrades. It's a small price to pay for such a worthy program, but a quick search reveals a way to disable the pop-up. Of course, the choice is up to you.
Summary
Naturally, there are other free anti-virus programs available, and you may find them worthwhile. I have used all these programs at one point or another, and feel comfortable recommending them over just about any for pay program.
I have only purchased one anti-virus program (back in 2001), and to be honest, I have no plans to ever do so again. My computers have led a malware-free existence since 2002, and I have saved hundreds of dollars by using free security software. You can, too.
At the least, if you currently pay a yearly subscription for an anti-virus program, I urge you to at least consider a free alternative. It ultimately boils down to your comfort level. If using a free anti-virus program causes you lose sleep at night over your computer's security, by all means use a paid program. At least you considered an alternative.
For the rest of us, free programs like these work just fine. No matter which you choose, I wish you a malware-free existence!
If you enjoyed this article, please subscribe to my RSS feed for future updates.