Not many people can claim that they actually own an Easter bunny. Normally I can't either, but today is one day out of the year when my pet rabbit automatically and unconditionally gains the status of Easter bunny.
See for yourself! Here he is, looking perplexed as to why someone draped a pink ribbon over him: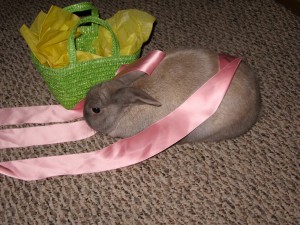 And here he is, getting ready to savagely gnaw on an Easter egg basket: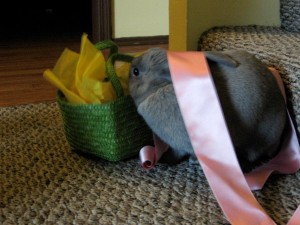 Happy Easter from InterestingMoney!