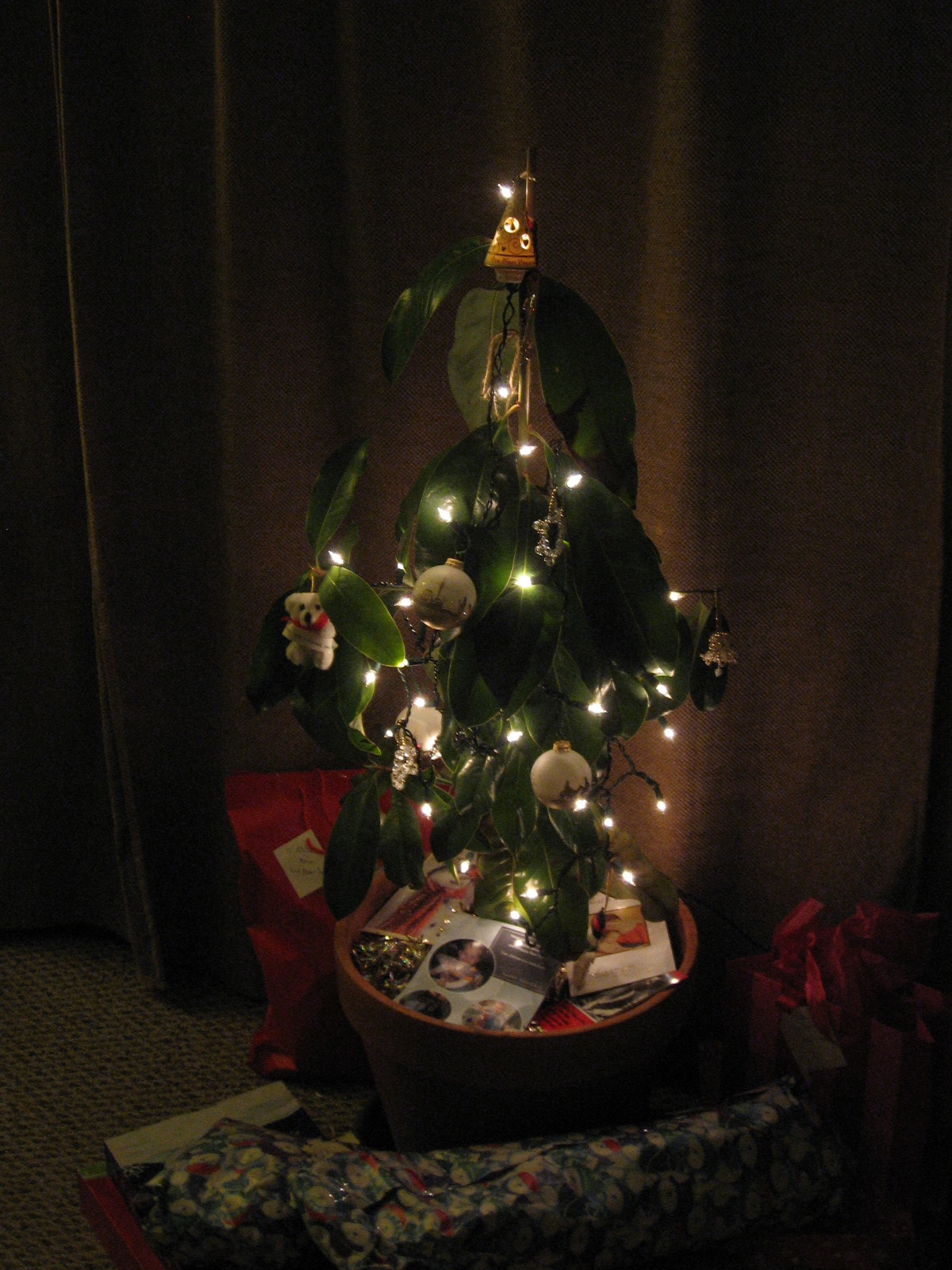 No matter who you are, where you are, or what your lot is in life, I wish you a heartfelt Merry Christmas from Interesting Money!
My hope is that you are able to devote time to friends, family, and other loved ones this time of year. This past year has been rough financially, and I know that my own meager portfolio is down much more than I care to consider.
Still, none of that is important right now. Happiness is not measured in net worth, but instead, in friendship, love, and memories.
My wife and I are sharing Christmas with only each other this year, since we live quite far from any relatives. That's our tree in the picture? Like it? It's our living, economical Christmas tree. 🙂
Yep, there are a few presents under it, all shipped in from the in-laws. Due to our status as poor grad students, my wife and I agreed months ago that we were not buying any presents for each other. Instead, we will likely curl up together on the couch with a blanket and some hot chocolate. Honestly, I couldn't be happier.
Best wishes, warm greetings, and Happy Holidays!